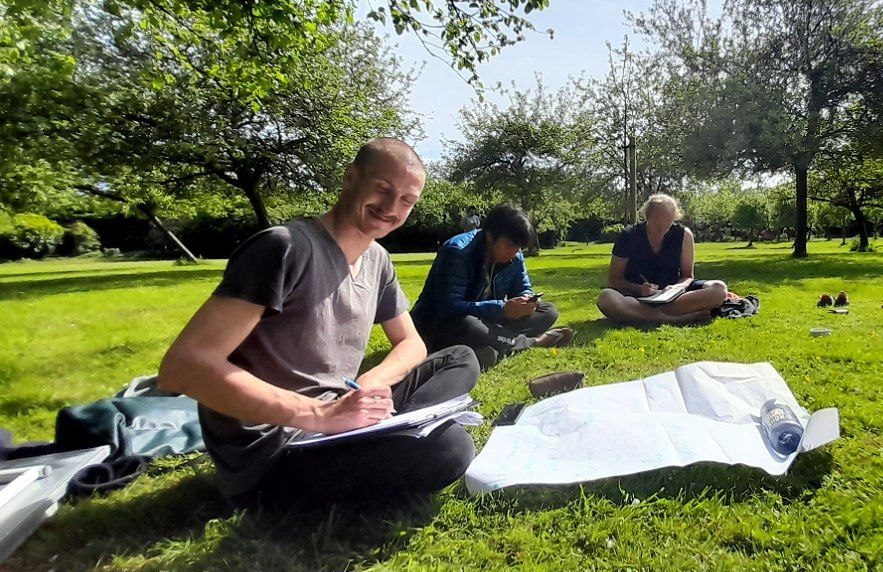 I support people to see, that bringing their visions to life is possible, so they can contribute fully to their communities.
I work as a coach, facilitator and community builder to support a regenerative transformation of our social systems. In all of these capacities, my goal is to create conditions and spaces for clarity to arise, possibilities to unfold and the wisdom of collectives and individuals to shine. After studying Agricultural Biology and working at a self-organized CSA (Community Supported Agriculture), I've realized that we can not just change the material conditions of society to avert the climate crisis, end wars, and fight oppression. We must also be changing our social and inner conditions simultaneously. I am trained by the Academy for Coaching Excellence in the ontological coaching model developed by Maria Nemeth. Through years of experience in self-organizing groups, I am very well familiar with the complexities of collaborating on a world where everyone can thrive.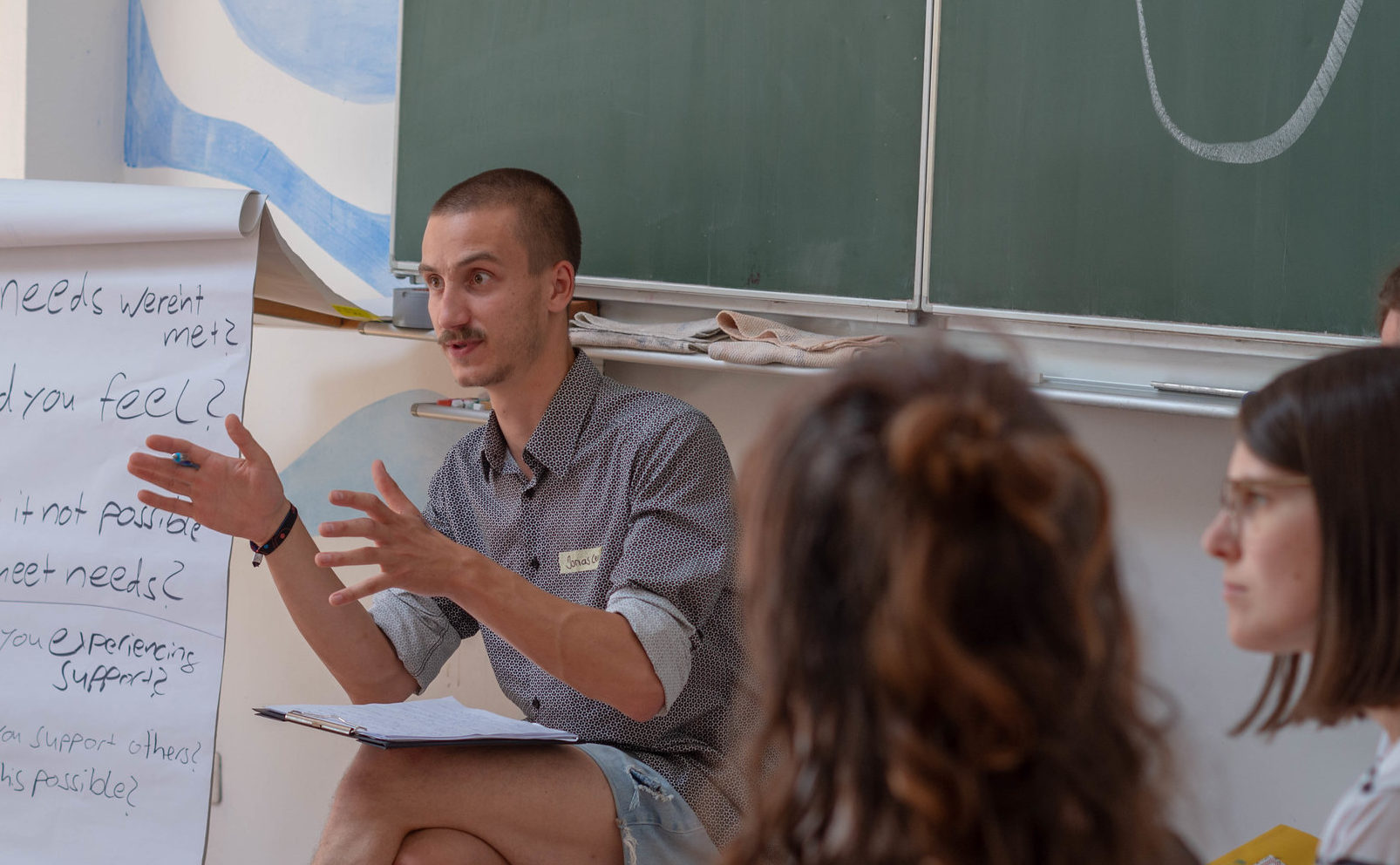 Everyone holds their own answers to the challenges they are facing - my job is to support you to practice the skill of tapping into your innate wisdom.
I am passionate about holding space for change-makers to clarify what it is that excites them about contributing to the transformation of society, so they can step into action with their full power, produce meaningful results, and experience a sense of ease and satisfaction. This passion gets kicked up a notch when I get to work with groups and communities on their collective challenges. To me, there is nothing that compares to feeling the discomfort in a space, that naturally comes with speaking the truth – be it in 1:1 coaching or with groups – and then holding a compassionate container for the people I work with, so they can transform their discomfort into the lightness that comes with having looked at something important with clarity.
Partners & Projects
In 2020 I co-founded derknoten.wien – a creative space, neighbourhood workshop, co-working space, and political education association. We organize a feminist workshop festival once a year – Befreiraum - where we invite the perspectives of artists, activists, and educators to collectively make sense of patriarchal history and come up with strategies to dismantle it in the here and now.
I'm also collaborating with Humus and Civil Action Network regularly, for example on projects like Tipping Points or Meeting through Movement.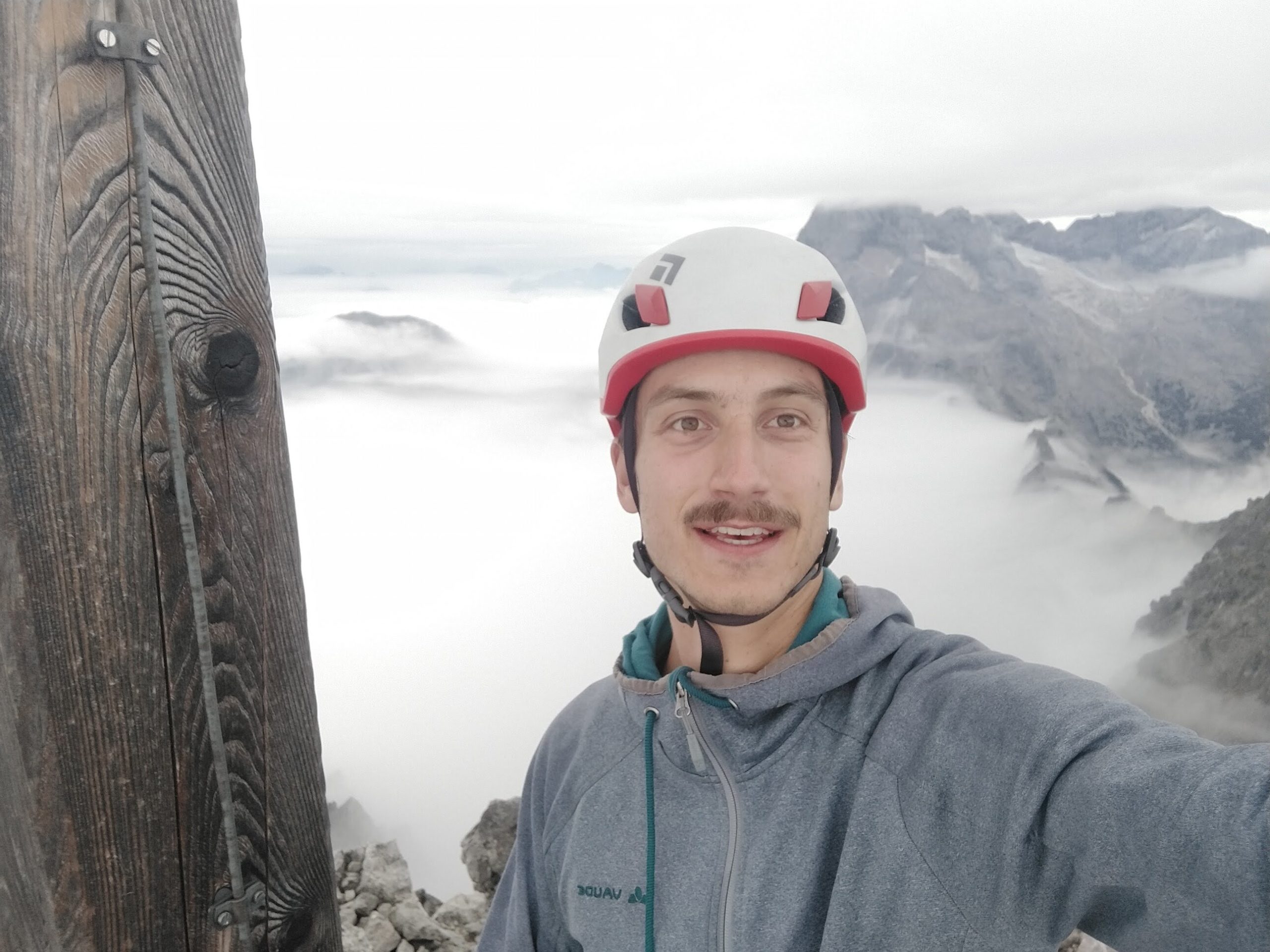 When I'm not doing all of these things, I love spending time in the mountains, climbing, biking or hiking, with friends or alone, far away or close to home – the mountains are where I re-charge, compost, and process whatever happens in the rest of life.
If you share the sense, that a radically different world is possible, where the way humans organize their collective existence is conducive to life and we manage to reconcile all the different needs and interests, I would love to chat with you! Be it in the frame of an interest-chat for a coaching relationship, to just get to know each other, or to collaborate on a project – I'm always excited to meet fellow change agents!
Just click the button below to find a time or send me an email at hello@jonasgroener.com