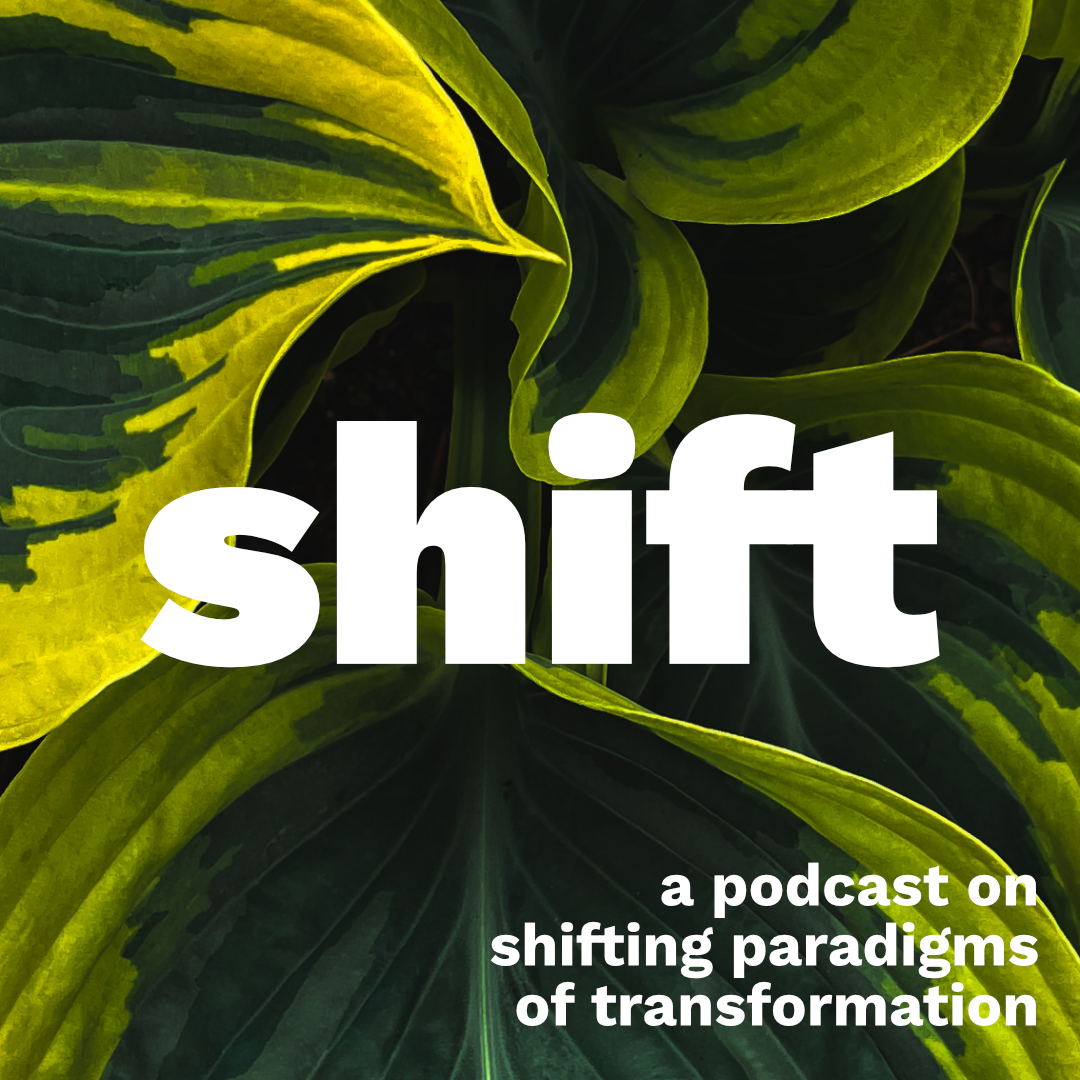 Die Fähigkeit, das Paradigma, auf dem ein System aufgebaut ist oder aus dem es hervorgeht, zu verändern, ist der wirksamste Weg, es zu verändern (siehe "Leverage Points: Places to intervene in a system" – Donella Meadows, 1990). Der Zweck dieses Podcasts ist es, die Art und Weise transparent zu machen, wie Aktivist*innen, Changemaker und Communitybuilder auf der ganzen Welt von Paradigmen des Individualismus, des Wettbewerbs, der Beherrschung und Kontrolle zu solchen der Verbindung, des Mitgefühls, des Mutes und des Vertrauens übergehen. Shift versucht, die Prinzipien und Paradigmen zu benennen, die wir brauchen, um die Welt in eine Welt zu verwandeln, in der alle gedeihen können.
Stöber unten durch die Episoden, hör dir Shift auf der Plattform deiner Wahl an oder füge den RSS Feed zu deinem lieblings Podcatcher hinzu.
To be informed when a new episode is released, subscribe to Shift - no matter on which platform - or sign up for my newsletter using the form in the footer. Then you will also receive all new blog articles, workshop offers and other resources, events and reading tips once a month.
If you find this podcast valuable and want to support my work, I greatly appreciate a donation..
Kathi und Sven vom Kollektiv Radix führen uns in dieser Ausgabe von Shift in das Thema Transformative Gerechtigkeit ein. Sie berichten uns davon, was falsch ist mit dem "klassischen Justizsystem",… Read More »#8 [german] – Transformative Gerechtigkeit mit Sven und Kathi vom Kollektiv Radix

In dieser Ausgabe von Shift habe ich die große Ehre Martina Handler begrüßen zu dürfen. Martina ist Mediatorin, Prozessbegleiterin, Moderatorin und Beraterin für Bürger*innenbeteiligung. Sie war Teil des Moderationsteams des… Read More »#7 [german] Bürger*innenräte und Dynamic Facilitation mit Martina Handler

In this episode of Shift I have the absolute privilege of talking to Jen Sandler. Jen is an antrhopologist, activist, community organizer and facilitator based in the US. In her… Read More »#6 – [english] Meetings, Collective Agency & Community Organizing with Jen Sandler