Diese Veranstaltung hat bereits stattgefunden.
Map your Core Intentions and Step Into your Full Power
Januar 10 @ 6:00 pm

-

8:00 pm

Kostenlos – €25.00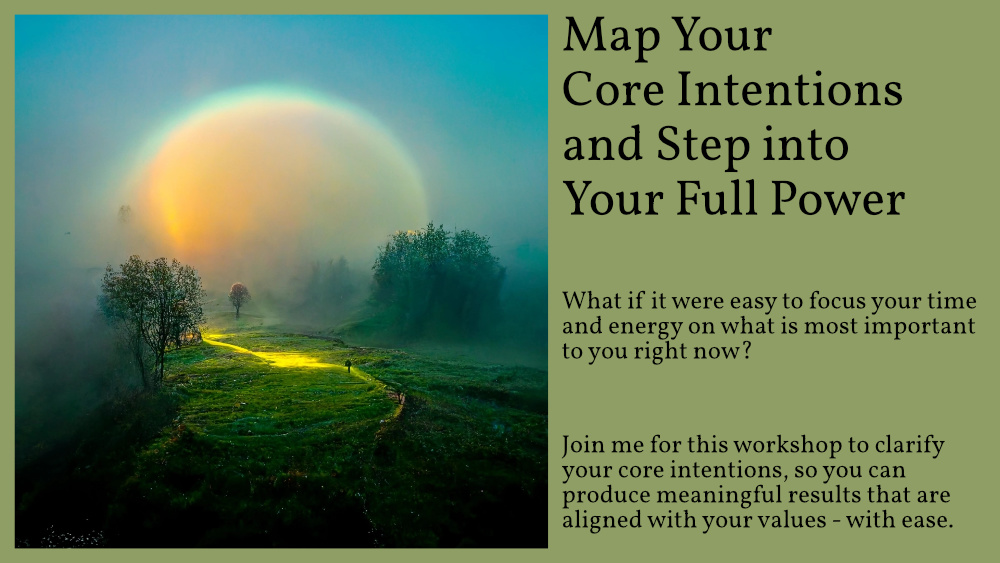 Making a meaningful contribution to the transformation of society toward a just and regenerative paradigm is hard work. But do you ever feel like your hard work for social change does not pay off? Like you're spinning your wheels on the spot?
Are you longing for a sense of ease and fulfillment in your life, while contributing to the whole?
Do you want to align your actions more with your values and experience joy while producing meaningful results?
Then this workshop is for you! Together we will explore what truly matters to you most and how you can consistently produce the results you want to see.
Out of this workshop, you will get
Clarity on what it is that you care about most right now
A framework that makes it easy to take action on what's most important
A daily practice to help you stay connected with your values
A visual map of your core intentions and corresponding focus areas
Let's start the year off by taking a moment to step out of the wind of change and look inward – so we can engage the world with greater clarity and power within!
About Your Host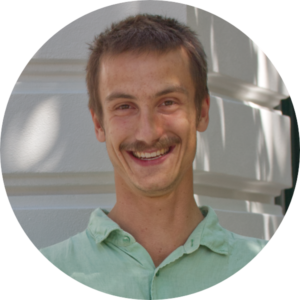 Jonas Gröner (he/him) is a coach and event-organizer for community builders, activists, and changemakers who are committed to the regenerative transformation of society. He's been working in self-organized contexts from permaculture farms to start-ups, co-ops and non-profits for the past 7 years and is passionate about all things community, local self-organization, and collective resilience. The main focus of his work is to support people to take action on their vision of community and create a world where all beings can thrive. He lives in Vienna (Austria), where he likes to venture into the alps to climb mountains or ride his bike.
What Participants Say About This Workshop
Jonas is a down-to-earth and warm person that will make you feel at-ease immediately. This workshop goes straight to the point by helping you asking yourself important questions… that will give you valuable answers. This workshop is a sharing space and safe place for everyone wondering how they can contribute to the world while being true to themselves.
– Naé L.
This workshop helped me to zoom out and not only think about concrete goals, but to strucutre my thoughts around priorities and gain some clarity on this.
– Charlotta C.
Pricing
I envision a world where everyone is supported 100% and no one is left out. My sliding scale reflects that vision, by supporting people to participate who could not otherwise do so.
Choose a payment level that is a stretch, but not a hardship:
25 € if you're flourishing financially
15 € if you're living comfortably
5 € if it's a stretch to be investing in this
free – if you are not able to spend any money right now.
If the lowest tier is inaccessible for you at this time, please email hello@jonasgroener.com, and I will gladly support you in finding a rate that's authentic for you or provide a scholarship.