Diese Veranstaltung hat bereits stattgefunden.
Cultivating Community Where You Live
Februar 10 @ 6:00 pm

-

8:00 pm
Take the first step to catalyze tangible change by talking with your neighbors.
Whether you live in a city, a small town, or an apartment building, being connected with your neighbors is a longing familiar to many of us. No matter if you want to be part of a community garden or have a neighborhood game night, speaking with your neighbors is literally the first step towards whatever vision you aspire to for your community.

This workshop is for you if:
You are an activist and you want to see that your work for social change has a tangible impact on people where you live.
You have ideas about how to contribute to a lively community in your neighborhood, but you haven't made much progress yet.
You want to experience the joy and sense of resilience that comes from belonging to a healthy community.
If this describes you, sharing your ideas with neighbors and asking them to join you is the next step! But let's be real – talking to neighbors you don't know yet can be uncomfortable, and real challenges can get in the way.
We'll support you to see how you can nevertheless move forward and maybe even have a good time with it. 😉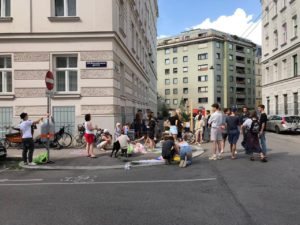 Here's what you'll get:
To see that it's normal to be nervous about talking with neighbors who you don't know yet, and how to take action anyway.
4 guidelines for taking simple, creative steps to talk with your neighbors.
To connect with people like you who are taking action in their community.
---
Your Workshop Leaders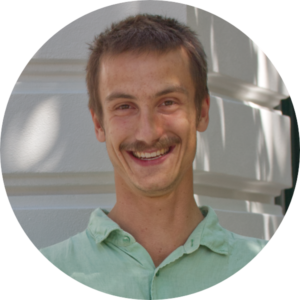 Jonas Gröner (he/him) is a coach and event-organizer for community builders, activists and changemakers who are committed to a regenerative transformation of society. He's been working in self-organized contexts from permaculture farms to start-ups, co-ops and non-profits for the past 7 years and is passionate about all things community, local self-organization and collective resilience. The main focus of his work is to support people to take action on their vision of community and create a world where all beings can thrive. He lives in Vienna (Austria) from where he likes to venture into the alps to climb mountains or ride his bike.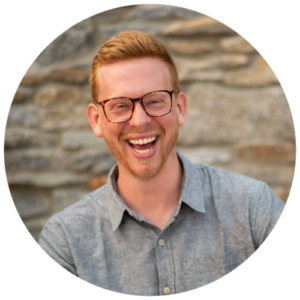 Seth Bush (he/him) is a coach for social change leaders and co-founder of Radical Support Collective. He is a Certified Coach and Trainer by the Academy for Coaching Excellence with over 1,000 hours of experience helping people work with ease, integrity, and joy as they create a just, life-sustaining future for their community. Seth has over a decade of experience organizing grassroots campaigns for climate action, environmental justice, and community resilience. He loves outdoor adventures, good food, and Star Trek— almost as much as his dog, Riker. He lives in Pittsburgh, Pennsylvania (USA).
---
Pricing
We envision a world where everyone is supported 100%, and no one is left out. Our sliding scale reflects that vision, by supporting people to participate who could not otherwise do so.
Choose a payment level that is a stretch, but not a hardship:
$50 if you're flourishing financially
$30 if you're living comfortably
$10 if it's a stretch to be investing in this
If the lowest tier is inaccessible for you at this time, please email hello@jonasgroener.com, and we will gladly support you to find a rate that's authentic for you or provide a scholarship.