Diese Veranstaltung hat bereits stattgefunden.
Collective Resilience
Juni 8, 2022 @ 6:00 pm

-

8:00 pm

Kostenlos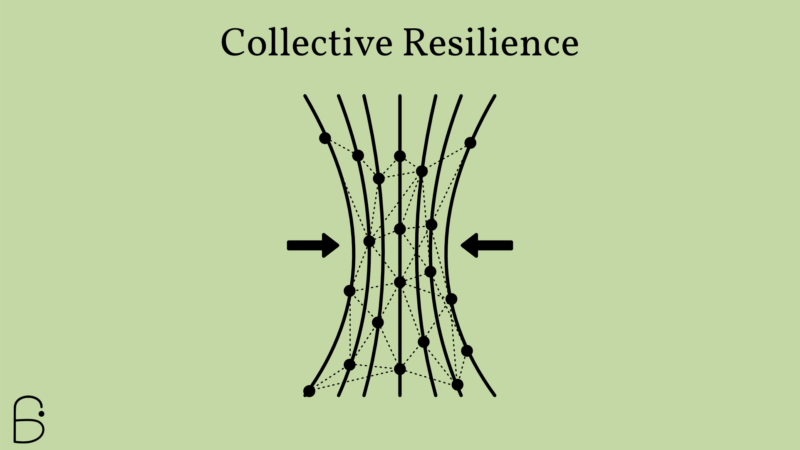 Working on a livable future for all and bringing alive the world that we see is possible is not an easy thing. In fact, it is the most demanding thing one can choose to do. Physically (hours spent), mentally, and emotionally. It is important to take care of oneself when engaging with any activist or social change work, but it can be hard to do that just for oneself sometimes. After all everyone else is fine powering through right? So if we can't be resilient on our own, it seems like collective resilience is what is needed.
Even more than just a radical act of self-care, building collective resilience is also a radical act of emancipation. Caring for each other collectively and celebrating our interdependence is the opposite of the story of the white male individualistic hero sold through capitalism and patriarchy. This story is running the show, even in a lot of progressive spaces. And it is the root of burnout culture, dominant behavior, and win-lose dynamics in movement spaces. To grow beyond it we must learn to understand ourselves as part of a bigger collective and think about care and well-being on the scale of the group rather than the individual.
But how do we start modeling collective resilience as individuals? What is it that we can do to support the collectives we are a part of to be more resilient? What do we need from our collectives to feel safe and cared for?
We will explore these questions through an interactive workshop on zoom, on Wednesday, June 8th at 18:00 CET. To receive the dial-in info, register through the form below
This workshop is for you if you want to discover:
– what collective resilience means for you in practical terms
– what you need to be supported by a collective, so you can ask for that with more clarity
– what you have to offer to support others.